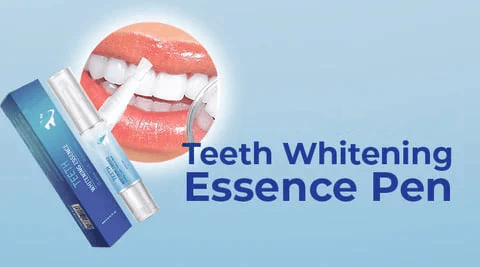 Teeth Whitening Essence is formulated to erase stains and whiten your teeth without damaging the enamel and gums.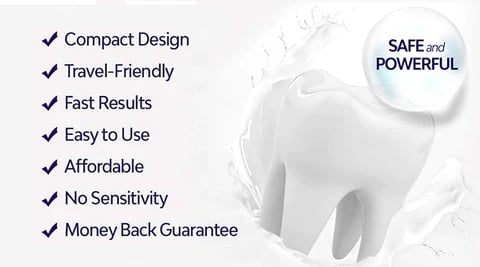 It is formulated with active ingredients that gently yet effectively remove stubborn stains and all kinds of dental plaque that brushing alone can't get rid of. This whitening essence erases surface stains and discoloration without the sores that you can potentially get from mouthwash, damaged enamel from bleaching, and the hefty price tag that comes with laser treatments.
User's Reviews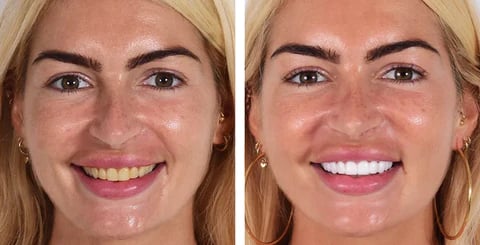 Katherine King
I love both the formula and packaging of the  Teeth Whitening Essence! This product features a small brush at the tip, which makes it super convenient and easy to "paint" the whitening essence formula directly onto the teeth in an even coat without being messy. Plus, it works! It gets rid of the yellowish stains. If you're looking for a teeth whitener that you can do at home, this stuff will give you the most bang for your buck.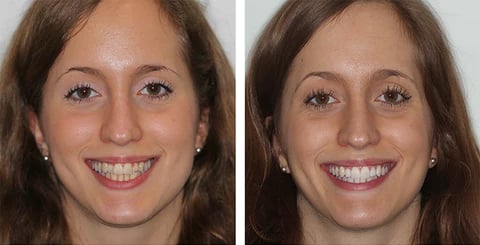 Naomi Barker
The  Teeth Whitening Essence is amazing! I didn't expect it to brighten my teeth in as little as 2 uses! I apply the solution on dry teeth and leave it on for a certain period undisturbed. After rinsing my mouth, I noticed the gleaming almost immediately! The best part is it doesn't cause sensitivity.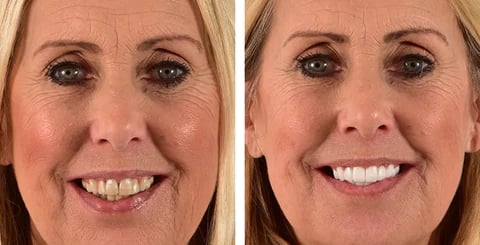 Eleanor Fisher
I have sensitive gums, so I prefer clean or gentle formulas for dental hygiene. Although my teeth are starting to look more stained as the days go by, I steered clear from whitening products because they tend to sensitise my teeth and gums. After contemplating and reading glowing reviews, I finally gave in and decided to try the  Teeth Whitening Essence. It does the job without damaging my gums! The whitening effect is instant! Glad I finally found the whitening product that ticks all the boxes.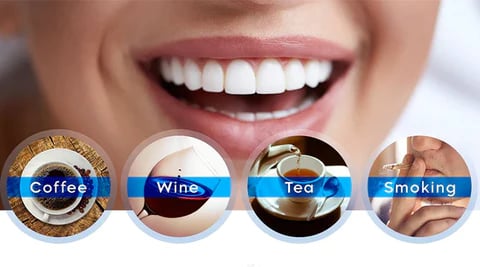 Smoking, poor dental hygiene, and daily consumption of coffee, wine, sodas, and certain foods that can stain your enamel can turn your pearly whites into yellow teeth over the years. If professional whitening treatment is too expensive for you, the  Teeth Whitening Essence offers an at-home solution for a brighter smile minus the tooth sensitivity.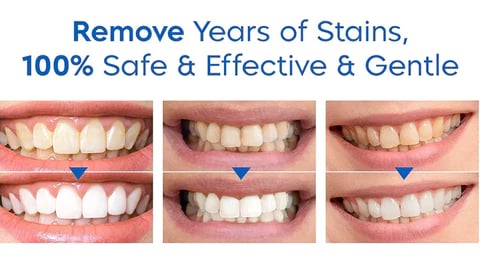 The Teeth Whitening Essence is designed to be more accessible and easy to use. This convenient teeth whitening pen offers a portable-sized dose of whitening essence that you can apply anytime, anywhere!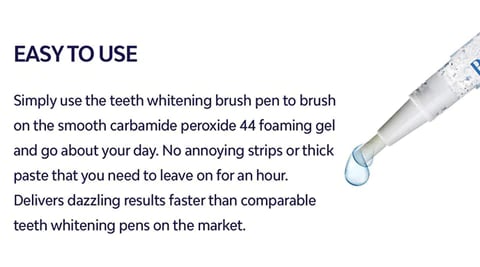 This enamel-safe essence gives you noticeably brighter teeth after each treatment while protecting your gums and enamel from being irritated, making it a great option for those with tooth and gum sensitivity.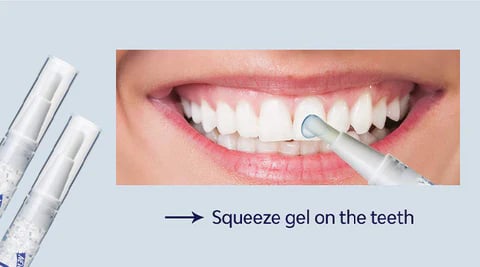 The  Teeth Whitening Essence offers gentle yet effective on-the-go brightening that will leave you with a gleaming smile and a fresher breath.
Product Features:
Removes stubborn stains that have accumulated over the years
Designed to reach and clear the dirt from hard-to-reach areas
Provides protein to protect the tooth enamel and gums from damage and sensitivity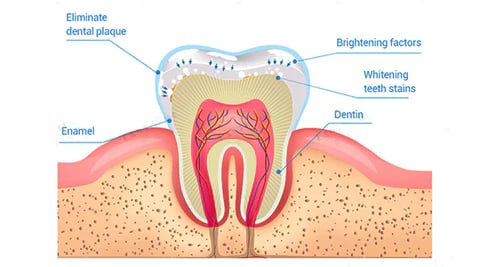 Transforms discolored or yellow teeth into pearly whites with each use
Freshens breath and removes halitosis
Comes in a packaging that is easy to carry around and travel with, perfect for on-the-go teeth whitening treatment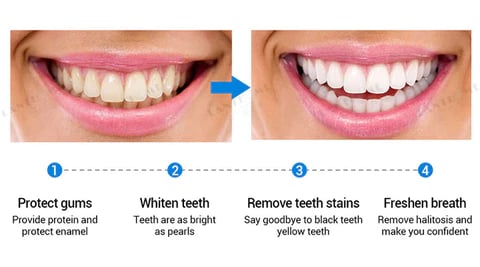 "If you've been hunting for a natural treatment for whiter teeth, I suggest the Teeth Whitening Essence. This product uses an enamel-safe brightening essence to make your teeth multiple shades whiter almost instantly and over time." - Dr. Charles Grant, CDG Dental Clinic
Amy Jenkins shares her testimonials after using the Teeth Whitening Essence for a week.
My teeth have become yellow, which wasn't really a surprise due to my excessive caffeine intake. I was looking for a home remedy that won't require me to shell out big bucks or go to the dentist and came across the  Teeth Whitening Essence.
DAY 1: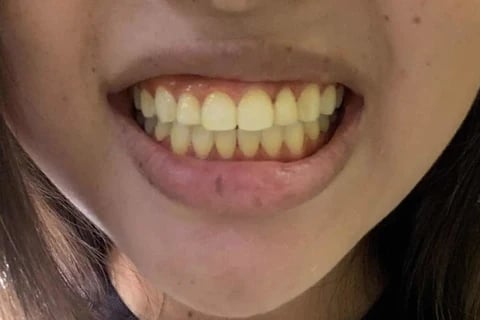 I loved the brush that came with it! It made it easy to dispense the product and apply the formula on hard-to reach areas. After rinsing the formula off, I noticed that my teeth really look a shade whiter.
DAY 3: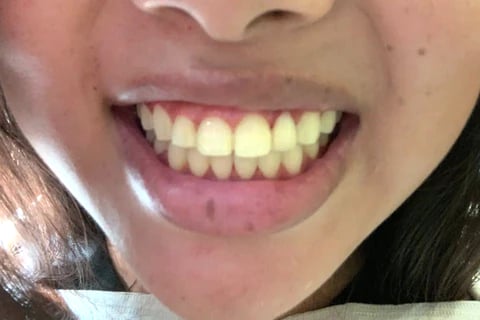 This was my second time using this teeth whitening essence, and I love that it didn't cause any sensitivity to my teeth, unlike many products I've tried before. After the second use, I was still surprised at the significant whitening effect. This was really effective in removing all the stubborn stains.
DAY 5: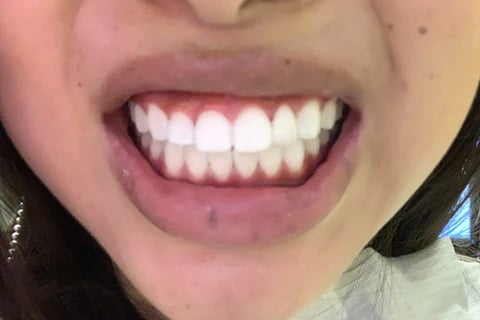 I'm completely convinced that out of all the teeth whiteners that I've tried, the  Teeth Whitening Essence offers the fastest and most effective results. I can't believe how dazzling my teeth look after only using this product 3x within ONE WEEK. Amazing formula that works well even for those with sensitive teeth!
How to Use: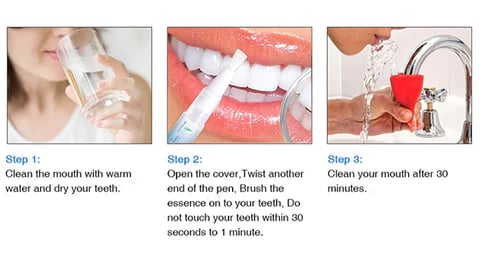 Product Specifications:
Net weight: 4ml
Product volume: 1.8cm x 1.8cm x 12.8cm
Ingredients: Water, Glycerin, PEG-400, Hydrogen Peroxide, Carbomer, Glycerol, Propylene Glycol, Sodium Hydroxide, Polyvinyl Pyrrolidone (PVP), Menthol, Cellulose Gum, Disodium EDTA, Potassium Nitrate
Package includes:
1 x Teeth Whitening Essence