Kitchen Sewer Cleaning Hook
Help you clean the pipe at home to

make your life easier.
Don't have to spend a lot of money on cleaning up. Remove any clogs and debris easily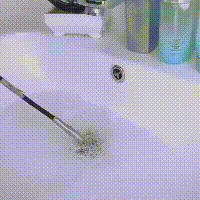 Features:
Flexible: This metal cleaning tool is flexible enough to bend like a snake and follow the curves of pipes to get the job done.
Environmentally friendly: No need for chemicals or toxic irritants to clear drain blockages.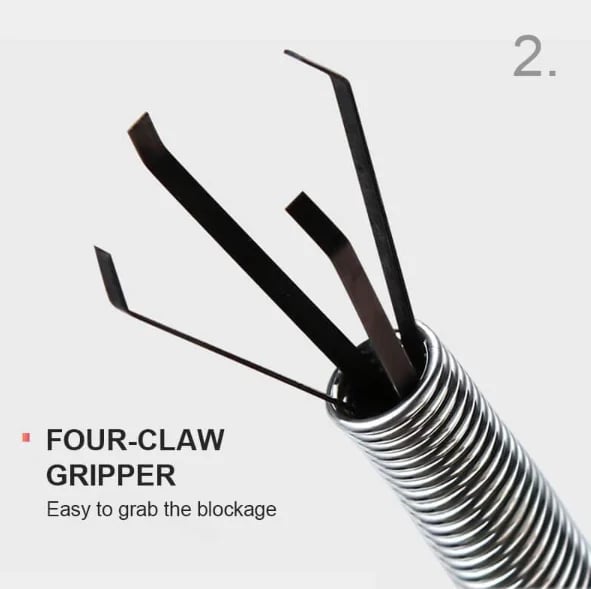 EASY TO USE: One-piece Metal construction with an elastic handle on the end for easy grip and manipulation.The four telescopic claws on the front of the handle make it easy to grab objects.
Application: Widely used for cleaning bathrooms, kitchens, sinks, bathtubs, dredging pipes, sewers, and other places that are often blocked.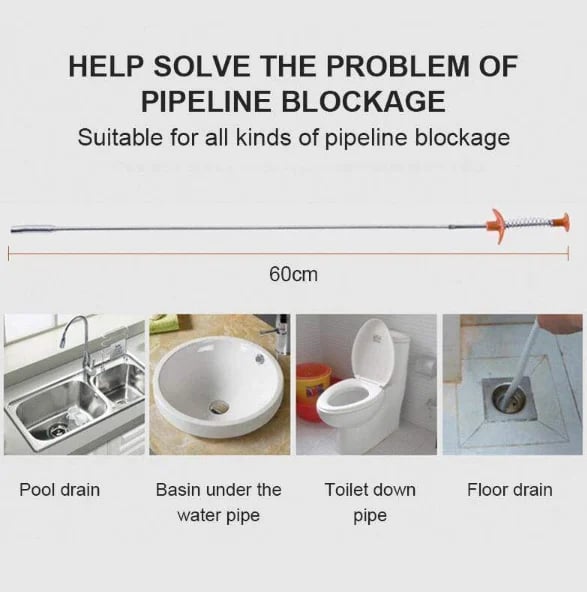 Specification:
Product category: sewer dredging tools
Material: Metal
Length: 60cm
Feature: Clean Hook
Application: sewer, toilet, sink, bathtub