How to Use
Press the "ON"  to start the device.

Adjust the mode by pressing the "PROGRAM" Button

Adjust the intensity by toggling the "OF/-" and "ON/+" to increase/decrease the intensity.

Use the EMS Bioelectric Acupoints Massager Mat with DRY feet. 

Step on the mat, make sure your feet are within the mat.

Use it for 3-4 hours daily.

Store in a cool and dry place.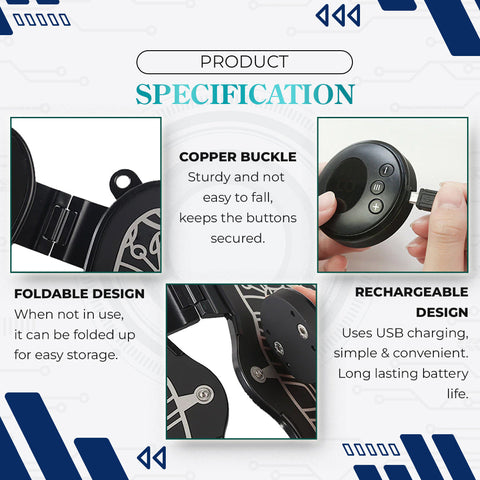 Specifications
Therapies: Acupuncture, EMS

Material: Polypropylene 

Color: Back, Pink

Inclusion: Massage Mat, Control Panel 
Package Includes
Bioelectric Acupoints Massager Mat