Are you tired of dealing with foot pain and discomfort?
The Ultimate Solution to Foot Pain and Discomfort - Step into Comfort
Our orthopedic shoes provide the ultimate solution to foot pain and discomfort. Designed with superior comfort and support, our shoes can alleviate foot pain, promote proper foot alignment, and prevent common foot conditions.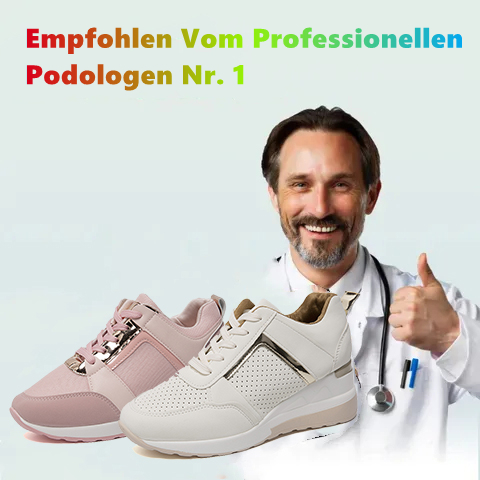 ORTHOPEDIC SHOES BENEFITS
The Perfect Solution for Your Foot Condition
We understand that every foot is unique, which is why our orthopedic shoes are designed to cater to a wide range of foot conditions. Whether you suffer from plantar fasciitis, diabetes, or any other foot condition, our shoes provide the perfect solution for your specific needs.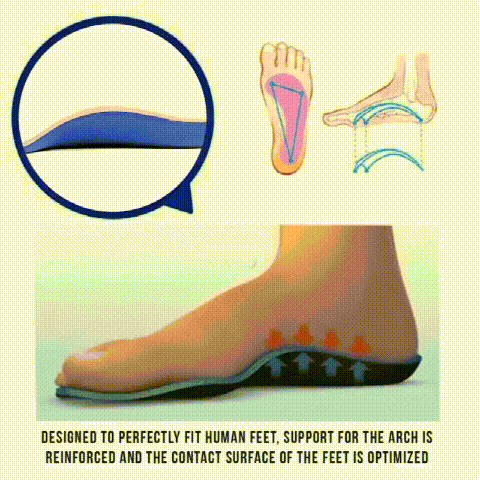 Shock-Absorbing Shoes for Maximum Comfort
Impact from daily activities can take a toll on your feet, which is why our orthopedic shoes are designed with shock-absorbing technology to provide maximum comfort. Say goodbye to foot fatigue and hello to a comfortable, supportive stride.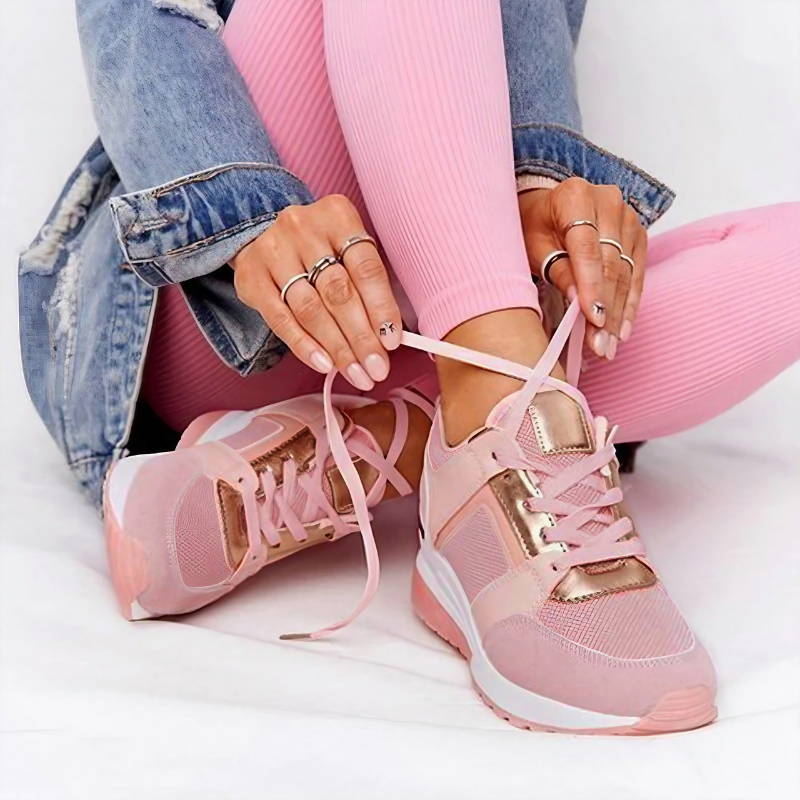 Orthopedic Shoes for Diabetic Foot Care
Taking care of your feet is essential if you have diabetes, and our orthopedic shoes are designed to provide the care and support you need. Our shoes are designed with diabetic foot care in mind, ensuring that your feet are protected and comfortable all day long.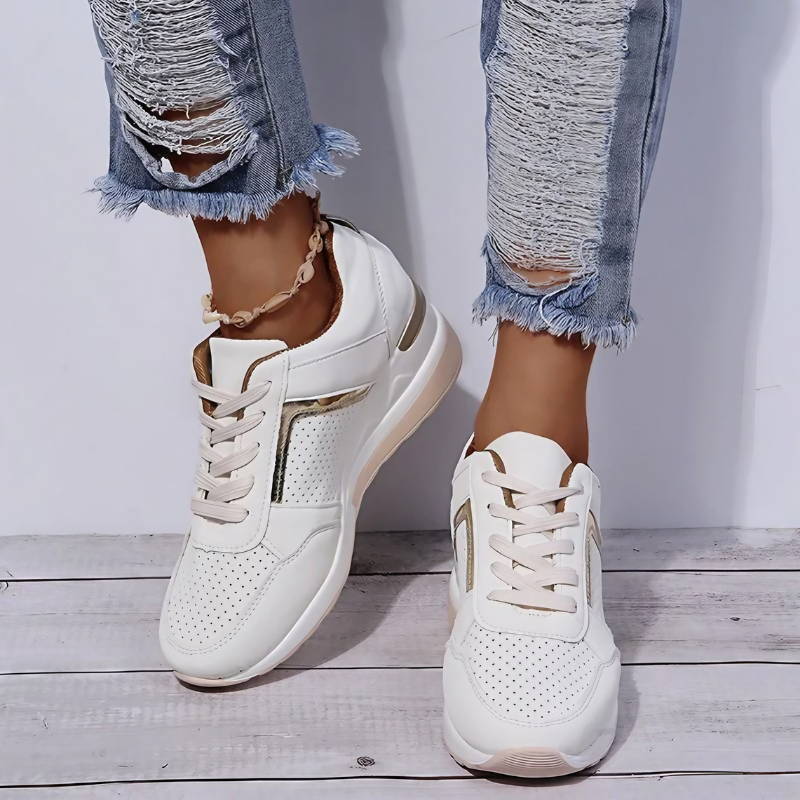 Heel Support that Goes the Extra Mile
Heel pain can be unbearable, but with our orthopedic shoes, you can say goodbye to discomfort and hello to superior heel support. Our shoes are designed to provide ample cushioning to your heels, ensuring that every step you take is comfortable and pain-free.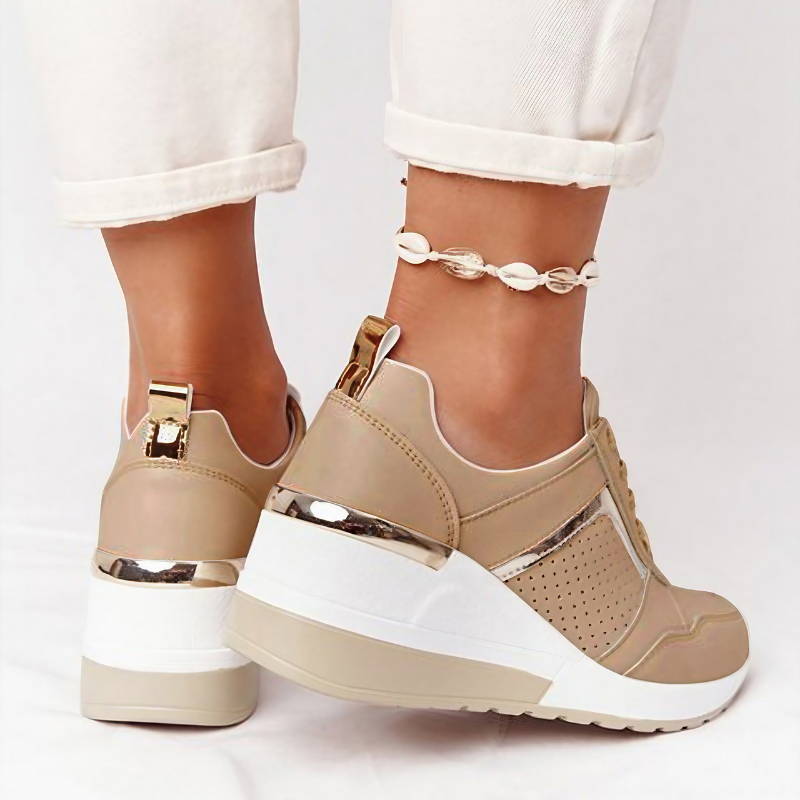 Top Rated Orthopedic Shoes
Our orthopedic shoes provide superior comfort, support, and pain relief, allowing you to enjoy an overall better quality of life. Don't let foot pain and discomfort hold you back - order now and step into comfort!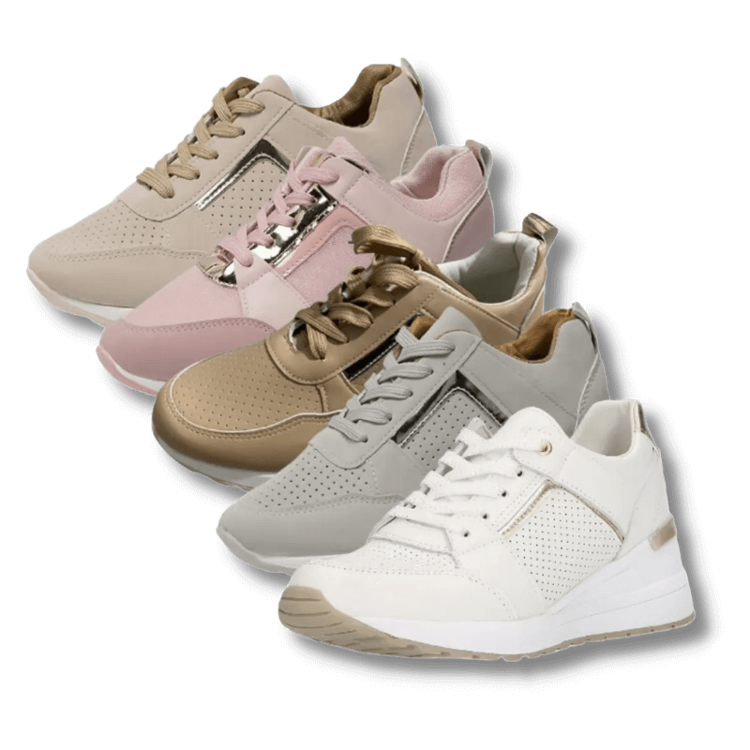 How Does The Krunox™ Orthopedic Shoes Compare?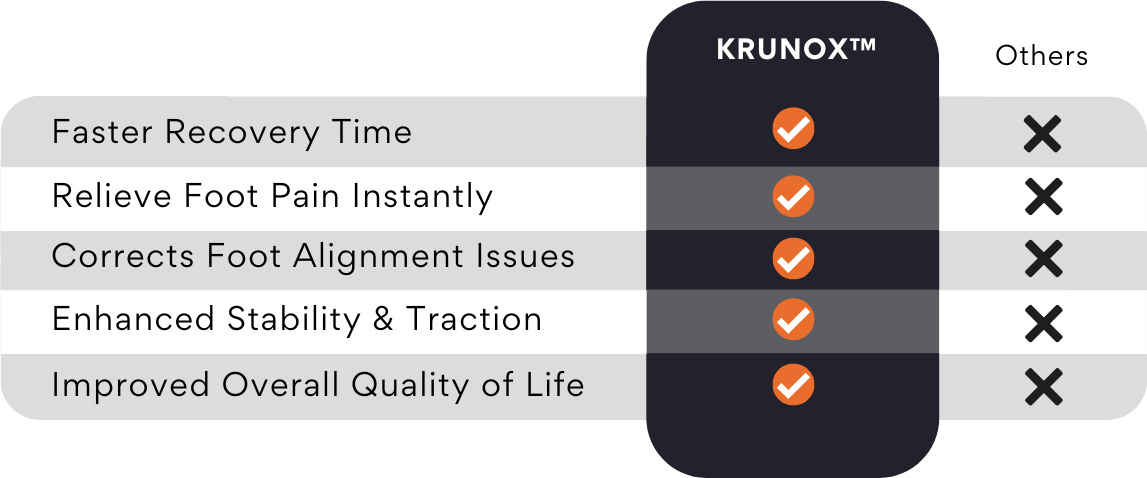 Can I wear orthopedic shoes all day?
Yes! Orthopedic shoes are designed for all-day wear and provide superior comfort and support, reducing pain and discomfort in the feet, legs, and back. With the right fit, orthopedic shoes can be worn for hours without causing any discomfort.
How can I care for my orthopedic shoes?
To prolong the life of your orthopedic shoes, it's important to care for them properly. Follow the manufacturer's care instructions, which may include spot cleaning with a damp cloth or gentle hand washing. Allow your shoes to air dry completely before wearing them again. Additionally, store your shoes in a cool, dry place away from direct sunlight.
How do I know if I need orthopedic shoes?
If you experience foot pain or discomfort, have a foot condition, or spend a lot of time on your feet, orthopedic shoes can benefit you. It's always best to consult with a healthcare professional to determine if orthopedic shoes are right for you.
Are orthopedic shoes only for older people?
No! Orthopedic shoes are for anyone who wants to alleviate foot pain and discomfort, regardless of age. Whether you're an athlete, a busy professional, or someone who enjoys a comfortable and active lifestyle, orthopedic shoes can provide the support and comfort you need.
Do orthopedic shoes only come in ugly styles?
Absolutely not! Orthopedic shoes are now available in a variety of stylish designs and colors, making them a fashionable choice for many individuals. From athletic shoes to dress shoes, you're sure to find a style that fits your personal taste.
Can orthopedic shoes help with foot problems like plantar fasciitis?
Yes! Orthopedic shoes are designed to promote proper foot alignment and prevent common foot conditions like plantar fasciitis, bunions, and heel spurs. By providing superior support and cushioning, orthopedic shoes can alleviate pain and discomfort associated with these conditions.