Koala is a symbol of faithfulness, gentleness, and peace.Our designer designed the overall shape of the ornament as a koala hugging an eucalypt tree's branch. Inside the overall shape, our designer was inspired by its behavior and diet, with euclypt leaves and night surroundings.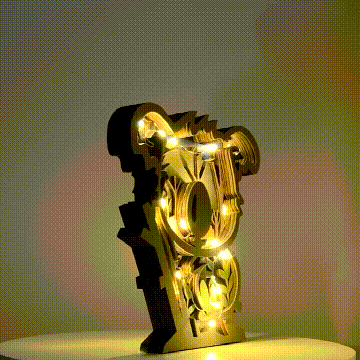 Description:
✔How do we make them? - Carefully mechanical engraved from premium multi-layer boxwood with forest scene, the art sculpture boasts a unique look, fine in details and safe without burrs.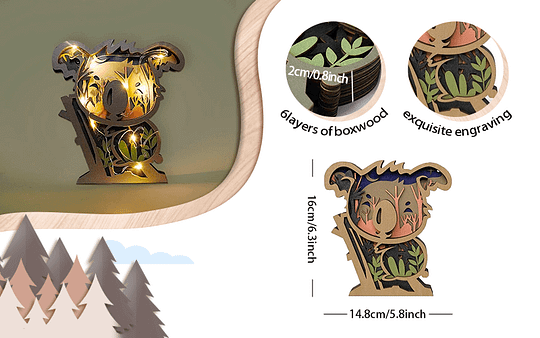 ✔Where will you place them? - These charming animal wooden crafts add a natural forest accent to your personal space. They feature a beautiful, hollowed out hardwood front. Our vivid wooden animal figurines are perfect decoration for shelves, cabinets, tables and fireplaces, etc.
✔The design that we conceived - From plane to three-dimensional, from contour to details, the high-spiritual ornament will integrate into any home, office, shop and bar decorations and lights up people's life.
✔Exquisite Decor Gift - Add it to an existing placements and create your own distinctive forest animal family.You will love our forest animal collection. It is a perfect gift for family, friends, animal lovers for anniversaries, birthdays and housewarming. This Koala Carving Handcraft is a nice home decor item for living rooms, bedrooms, or as a delicate decoration displayed in shops and bars.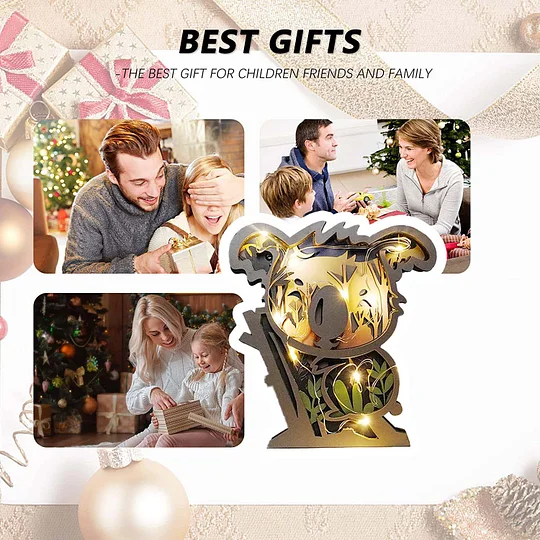 Product Size:
Koala:15X16X2.5cm