HIGH SPEED MULTI-PORT USB HUB WILL HELP YOU CONSOLIDATE ALL DAILY DEVICES INTO A SINGLE HUB TO ENABLE ONE-STEP ATTACHMENT AND DETACHMENT OF ALL DEVICES! IT PROVIDES 4/ 7 USB PORTS WITH AN INDEPENDENT ON/OFF SWITCH FOR SAFER AND POWER-SAVING USE.

THERE ARE ILLUMINATED LIGHT INDICATORS TO SHOW USAGE STATUS AND EASY SEARCH AT NIGHT. IT FEATURES AN ANTI-BACKFLOW DESIGN THAT PREVENTS POWER FROM BACKFLOWING TO DEVICES AND CAUSED DAMAGE. THE HUB SUPPORTS A VARIETY OF SYSTEMS AND ALL USB DRIVES.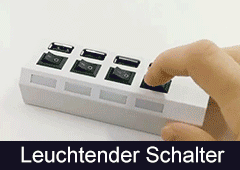 CHARACTERISTICS:
Independent Switch: It's easy to control with the independent ON/OFF switches on each port.

High-Speed Connectors: The 4-in-1 USB connectors consolidate multiple everyday devices into a single hub that offers high-speed current flow at 500mA at 480M/S.
Light indicator: When in use, a light indicator lights up. It's great for tracking your devices at night.

Prevent Current Backflow: It features an anti-backflow design that prevents current from flowing back to devices to cause damage.

Wide system and device compatibility: This hub supports systems such as Windows, Mac OS and Linux. It is also compatible with all USB drives such as card readers, mouse, phone charger, gaming joysticks, etc.
SPECIFICATIONS:
Material: ABS

Color: Black, White

Size: 4-ports: 10.5*3.5CM, 7-ports: 16.5*3.5CM

Package: 1* High Speed Multi-Port USB Hub