Make Bath Time Fun and Engaging with the Baby Bath Frog Sprinkler!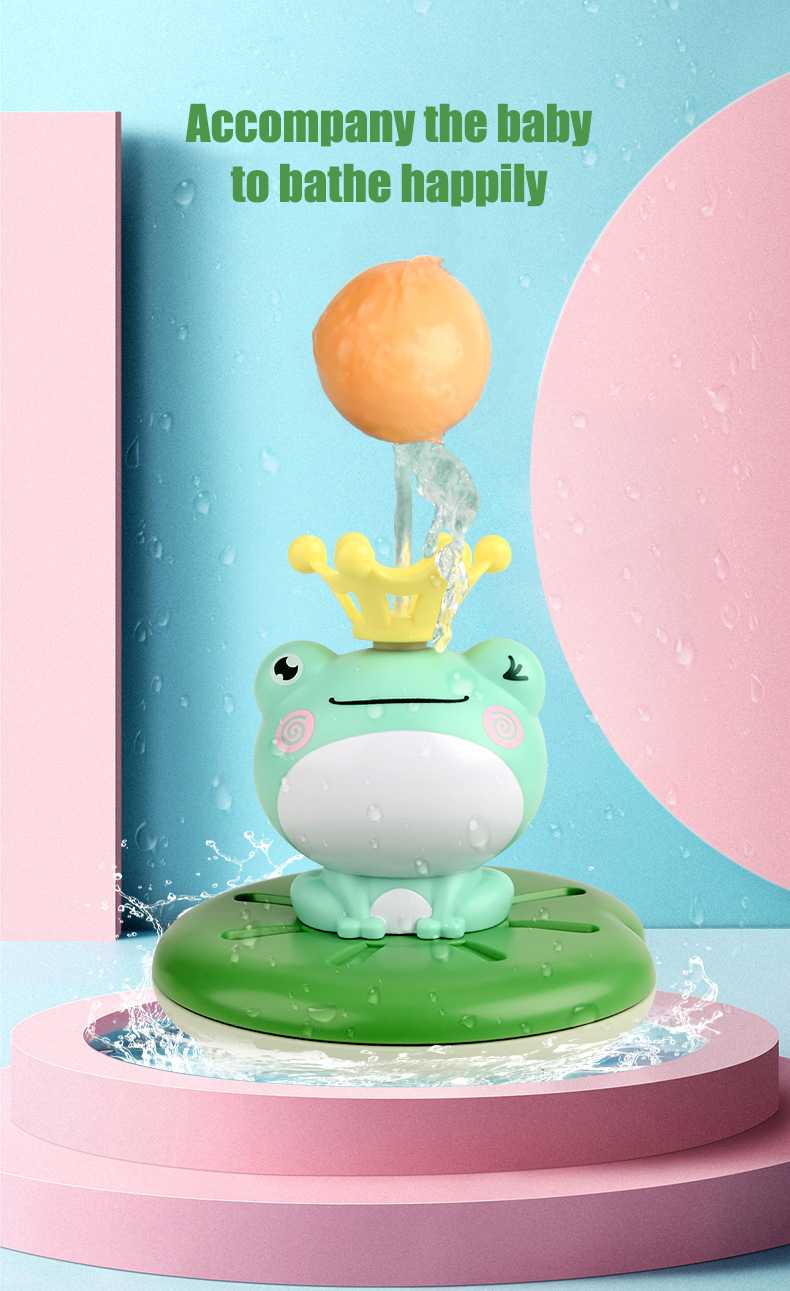 Introducing the Baby Bath Frog Sprinkler, the ultimate companion for your little one's bath time adventures! This adorable electric spray water toy features a floating rotating frog design that will captivate your child's imagination while providing hours of entertainment and sensory stimulation.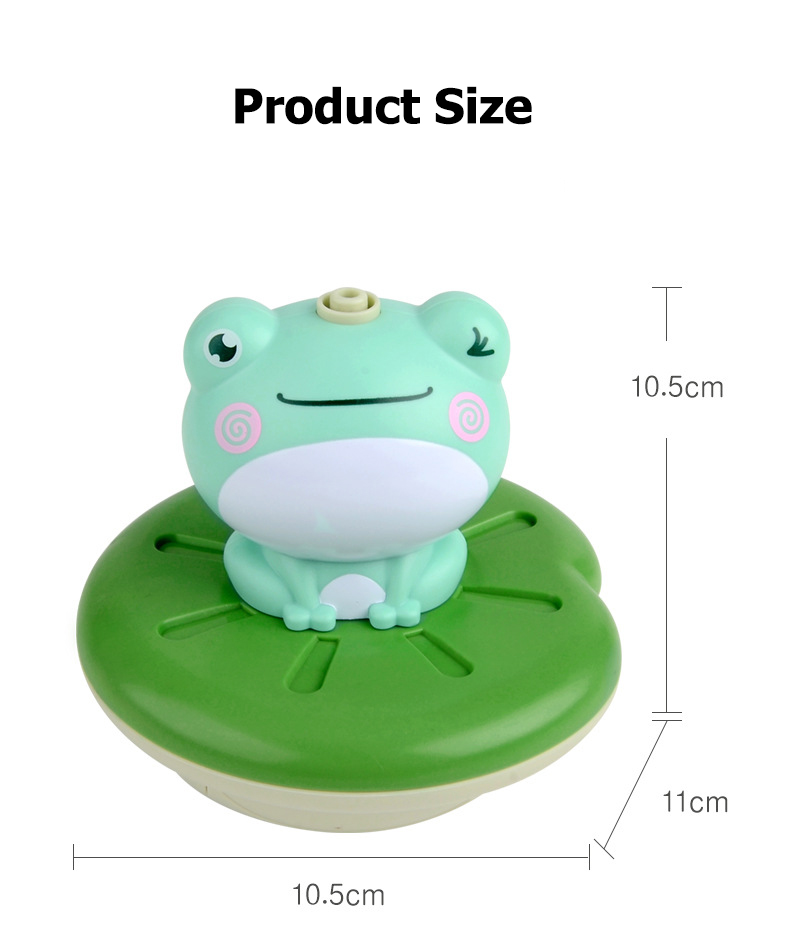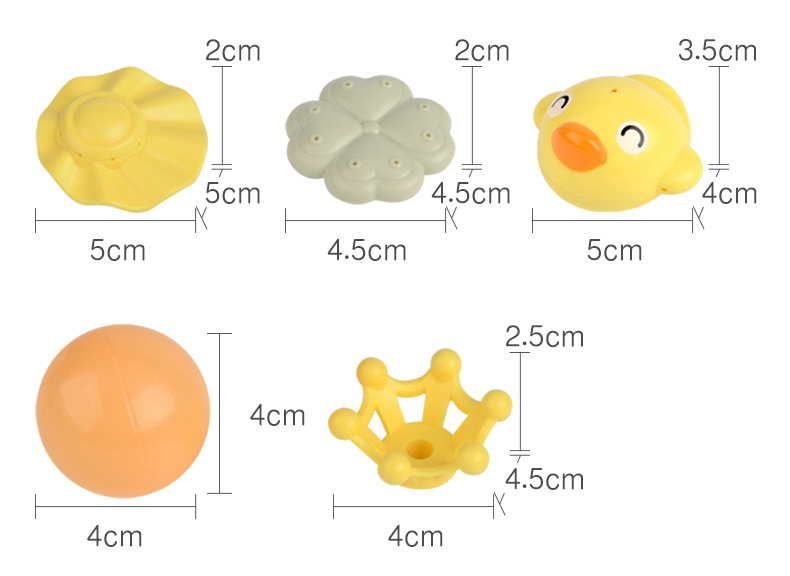 ✔ Electric Spray Water
✔ Floating Rotation Design
✔ Safe and Durable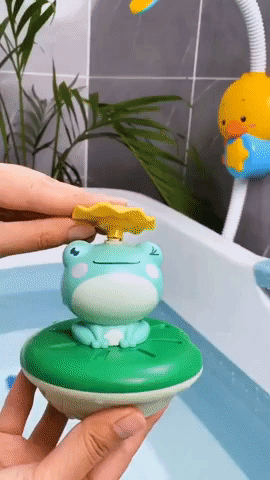 Fun and Engaging
The Baby Bath Frog Sprinkler turns ordinary bath time into a thrilling adventure, keeping your child entertained and eager to hop into the tub every day.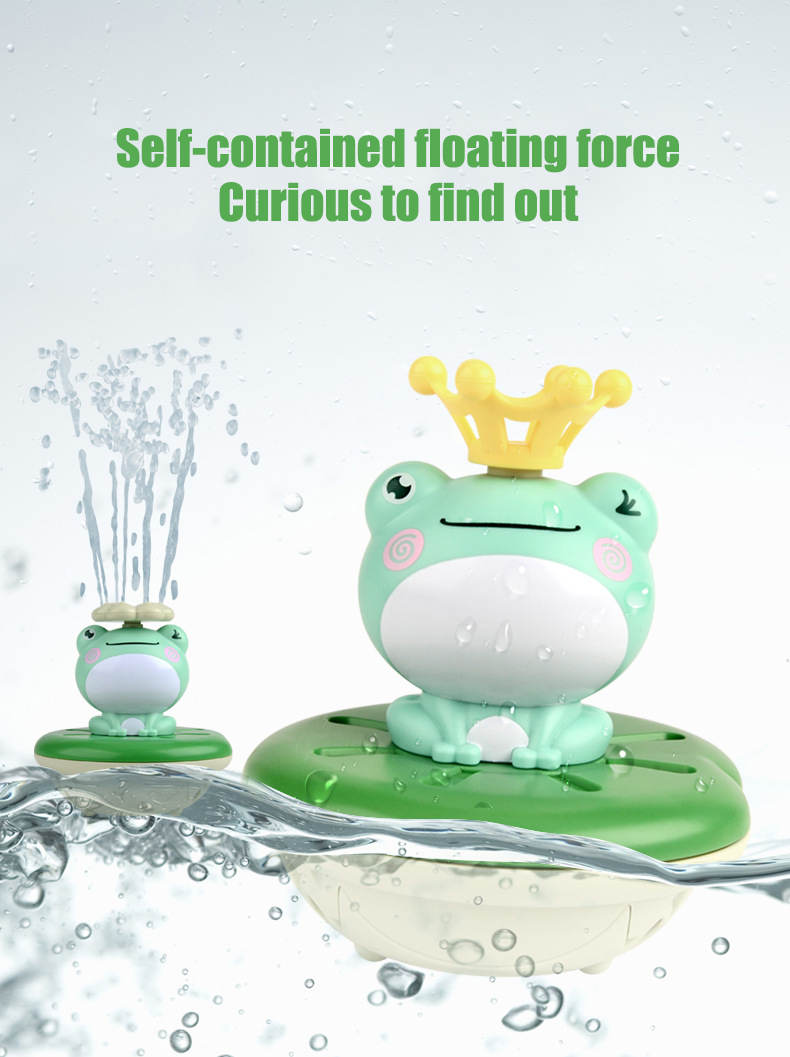 Encourages Cognitive Development
With its interactive features, the sprinkler toy promotes hand-eye coordination, sensory exploration, and cognitive development, making bath time a valuable learning experience for your child.
Promotes Water Confidence
The gentle spray of water and the whimsical frog design help children overcome any fear of water, encouraging them to feel comfortable and confident while enjoying their bath.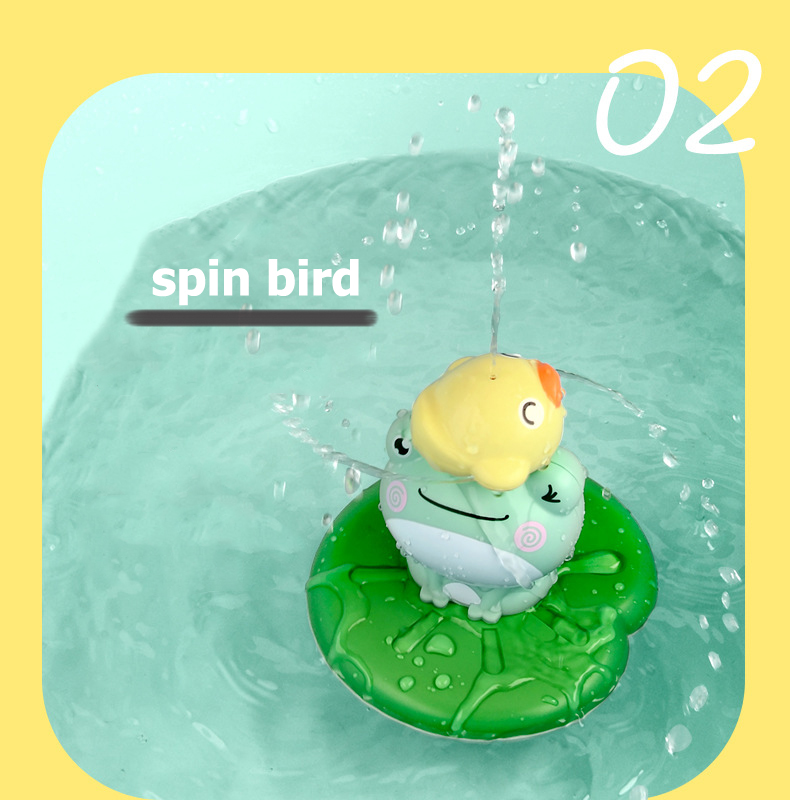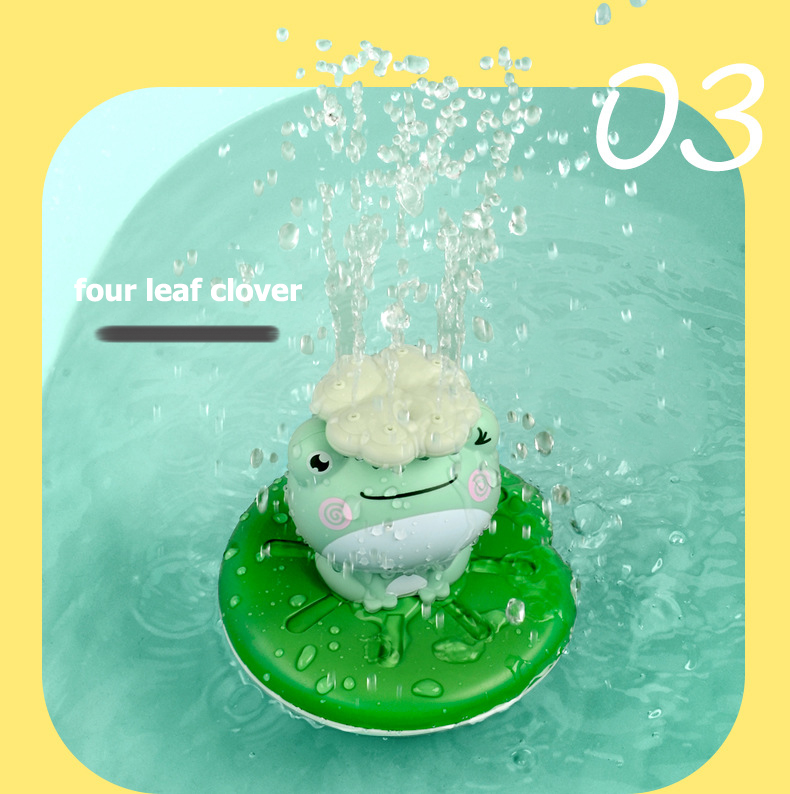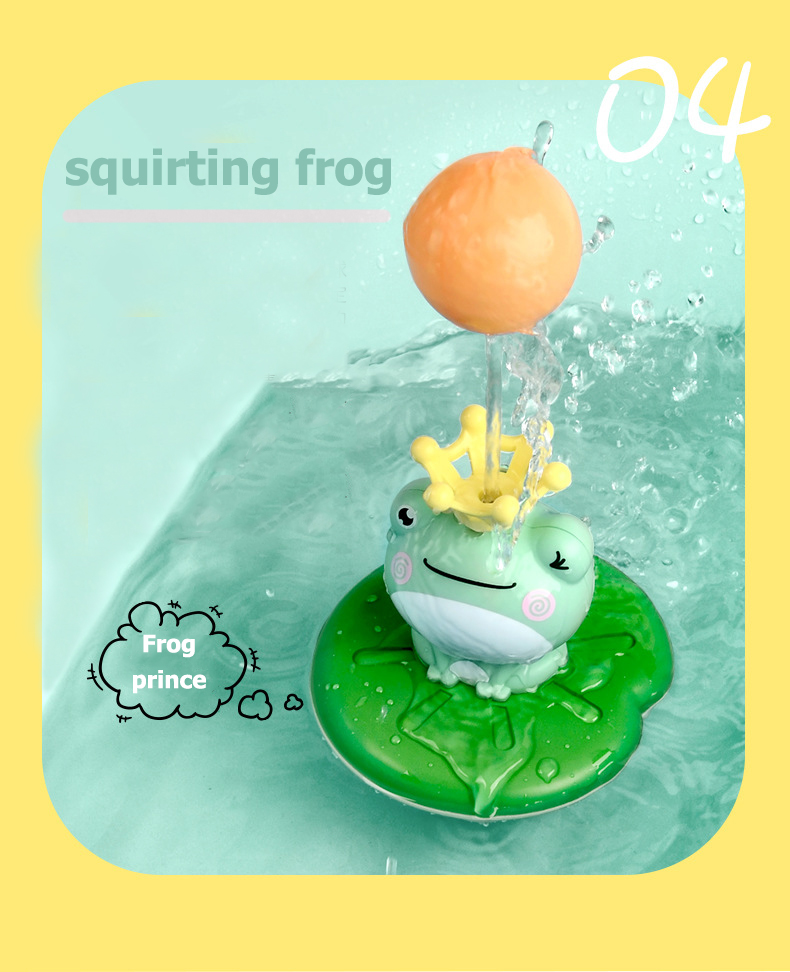 Easy to Use
Simply place the frog sprinkler in the water, press the button, and watch as the water sprays and the frog rotates. It's hassle-free and convenient for parents to set up and operate.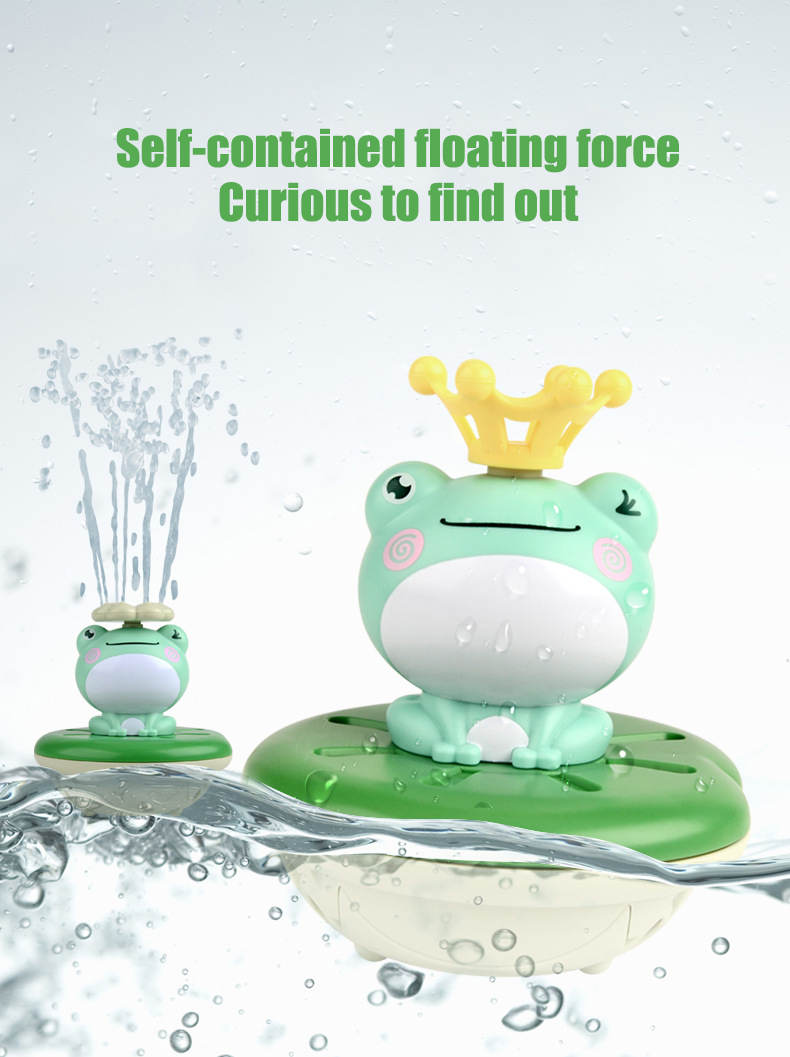 Perfect Gift Choice
The Baby Bath Frog Sprinkler makes an ideal gift for birthdays, baby showers, or any occasion. It brings joy and laughter to children, making it a hit among parents and kids alike.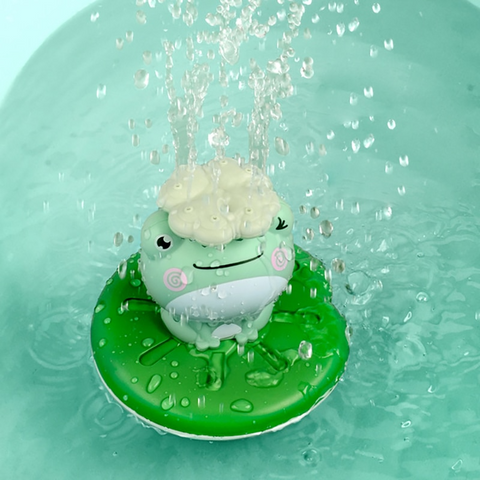 Product Specs
A set of 6 pieces, including a frog, 4 sprinkler accessories and 1 ball
Different sprinklers have different spray effects
There are two spraying speeds
Our Ironclad Guarantee
✔ 30 Day Money Back Guarantee.
✔ Free shipping on ALL orders.
✔ Tracking number for every order.
✔ Encrypted SSL security for 100% secure checkout.
✔ 24/7 customer support.
We want everyone to experience the benefits of our innovative products and have a great experience on our website and throughout the buying process.
That being said... we'll be readily available to answer any questions or concerns that you may have about our products. Simply contact customer support: support@otyaltd.com