Australia's Highest Rated OneHand Chainsaw
Our new Mini Electric Chainsaw takes about 10seconds to cut a block of15 cm in diameter wood.It is lightweight and portable, and can be heldwith one hand!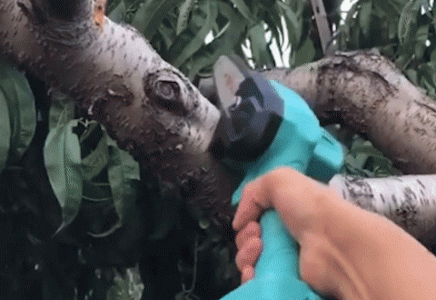 Our 6″ One Hand Chainsaw is small and mighty.The small shape and design make it easy tomaneuver and fit into tight and hard-to-reachspots. It can cut through all types of wood thanksto its long-lasting rechargeable battery, making ita great eco-friendly tool.
You will be amazed at how strong andlightweight it is and how quickly it can cutthrough wood branches and thick busheswithout noise and harmful smoke.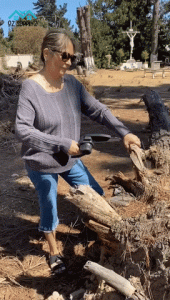 BENEFITS
Practical, Fast Speed, Low PowerConsumption
Built In Safety Lock To Prevent AccidentalStarting
Comes With 2 FREE Batteries
Running Battery Time 10-12 Hours
No More Shoulder & Neck Pain
Sharp & Strong Chain
Lightweight & Portable, Can Be Held WithOne Hand
Safer Than Using A Traditional Chainsaw
Cuts Efficiently & Faster
Saves $100,s On Fuel,
Rechargeable Eco-Friendly Alternative
Overload Protection
30-Day Money Back Guarantee.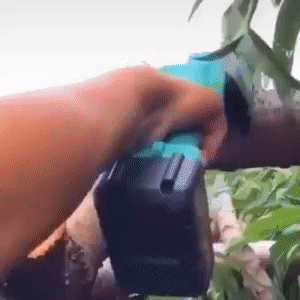 This Chainsaw has added a safety lock switch andsplashes guard to prevent accidental start. Thischainsaw is so powerful that it makes any jobeffortless, which saves you time, money, andunnecessary stress on your body. Whether youare someone who loves to garden at home or alandscaper, gardener, handyman, or tradesmanour electric chainsaw will do the job.
This Is How to Assemble The chainsaw.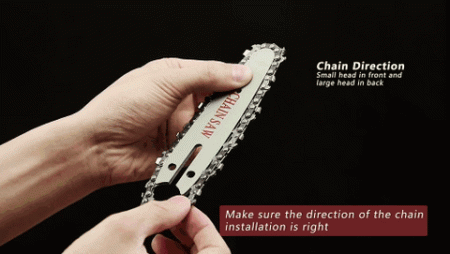 If the chainsaw is used continuously for 10 hours, it may generate heat and it will becomehot.This is normal, Please rest for 3-5 minutesbefore continuing to use it.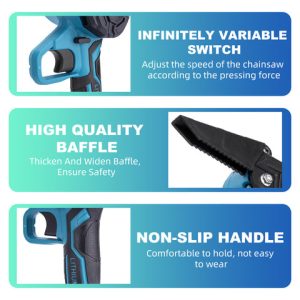 This Is How To Oil The Chain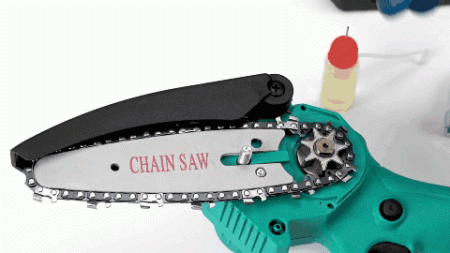 Our chainsaw is slim in design, small in size.comfortable to hold in one hand and hasconvenient access to all places.It can be usedwith one hand and is not easy to fatigue for longterm use. Suitable to use at home or at work.
Features
Handheld Operation
Lightweight & Portable
Rechargeable
Comes with 2 FREE batteries
Electric
100% Cordless
This cordless chain saw adopts a high-qualitychain, wear-resistant and durable, and fast andsmooth sawing without jamming.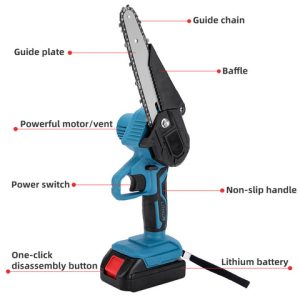 Specifications:
Guide length: 4/6 inch
Chain speed: 5m/s
Rotating Speed: 500r/min
Chain Material: High Carbon Steel
What's Included:
Electric Chain Saw
2x Lithium Batteries
1x Charger
Wrench
Screwdriver
User Manual